Phenomenon is a 501(c)3 non-profit organization producing transmedia content, implementation methodologies, and data analysis for world changing programs and products, technology disruptors, and emerging arts projects at every level of community engagement.

Individuals and organizations are invited to submit applications for co-production and fiscal sponsorship on an open calendar basis.

Our Board of Directors & Advisors selects and guides Phenomenon sponsored projects from submitted applications.

Selection criteria is based upon project significance and impact with respect to Phenomenon's mission to establish humanitarian, environmental, social justice, and education initiatives with measurable qualitative and quantitative impacts that utilize the power of transmedia methodologies.

This is transmedia in its most potent configuration; unraveling the silos and barriers of complexity by learning, creating, using, sharing, and leveraging.
Our Board of Directors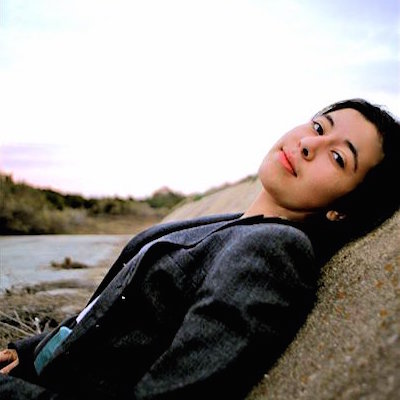 Althea Capra Soucie Garza
Founder and President of Phenomenon Media
Althea Capra is a live experience designer, content strategist, writer, painter, vocalist, and filmmaker. While studying Film & Television Production at USC School of Cinematic Arts Althea fell in love with the concept of ARGs and initiated her own personal quest to found a transmedia company. Phenomenon was designed to serve as a connecting hub for projects that have the potential to change the world, meant to function as both a indie production house and research space. Althea's emphasis on applying playtesting to all mediums and taking qualitative experiential data represents her rigorous commitment to feedback and ongoing iterative design.
Althea has worked to create card games and transmedia engagement strategies for environmental and agricultural education. She ideated the first hands-on ARG development class for undergraduate students with Jeff Watson at USC, designed materials for teaching HTML code out of craft foam at a kitchen table, was part of the crew that built the Burning Man Temple in 2012, conducted research on the future of crowdsourcing under Geoffrey Long at the Annenberg Innovation Lab, performed original music for countless audiences and this spring ran an ARG composed of tiny glowing vials stuffed with handwritten and illustrated diary entries. She barely hid all of the damn clues in time.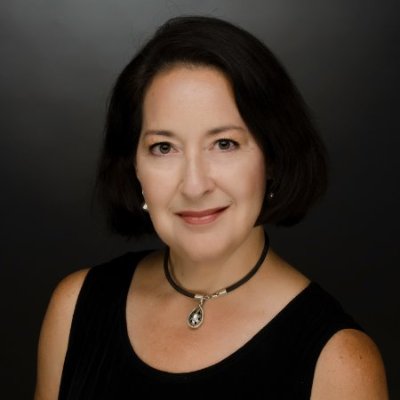 Suzette Soucie
Treasurer of Phenomenon Media, CDO of Primori Enterprises
Suzette Soucie is a growth technologist, strategist and designer for women business enterprise development.  Her work in entrepreneurial ventures has resulted in some of the biggest wins for for up and coming women owned companies, and topped 1 billion dollars in contract acquisitions for 2014.  In her free time, Suzette plays with code, rows on Lake Austin, and revels in collaborating with extraordinary friends and colleagues on film, storytelling, STEM, and performance art projects for social good.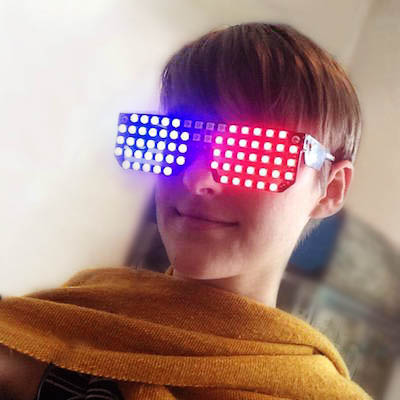 B Cavello
VP of Phenomenon Media, Product Development & Community Director of Exploding Kittens
An economist by training and artist at heart, B comfortably navigates between right and left brain: they find the data in the story and bring the story to the data. Every one of their fingers is on the pulse of an industry following the newest and greatest innovations in research, entertainment, and technology. B's goal in transmedia is to synthesize unprecedented immersive and interactive experiences by combining both enduring and emerging media platforms.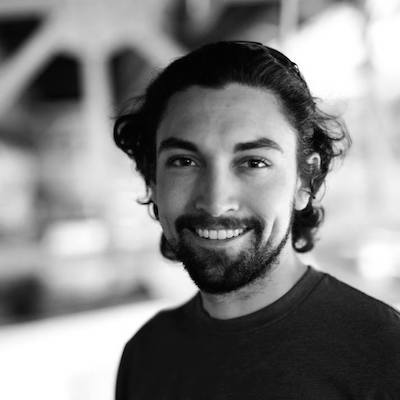 Dune Helix Harman
Producer and Solutionist at Phenomenon Media
A two-time college jumpout with a background in cultural anthropology, micro-expressions, and experience design, Dune Helix Harman is a part-time bow tie designer and a full time solutionist. Since 2012 Dune has been an organizer for the BIL un-conference, a global community of people with a passion for sharing ideas and was formerly an Experience Architect on the founding team of BlackStarr, specializing in integrating space, biotech, and high technology into popular culture. The world is changing faster than ever before, with fronts at the tipping point, and most of us sit by and let it happen. Don't be most of us. Dune's goal is simple, save the world through transmedia.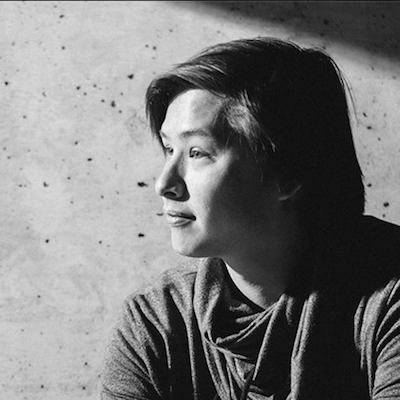 Griffin Yu
Secretary of Phenomenon Media, Director of Photography
Griffin Yu is the man in black. He's the drums, bass, and guitar. He's the man behind the camera. Professionally, he's a Director of Photography. Griffin made his start as a professional musician, but later transitioned to film through working on music videos and then independent features and shorts in live music capital of the world: Austin, TX. Griffin moved to his current city of Los Angeles, CA in 2011 to earn his BFA at Art Center College of Design. He spends most of his time on set, but even off set he plays with cameras for a living. He believes in the story, and he is experimenting with film media to facilitate new methods of telling that story.
Our Board of Advisors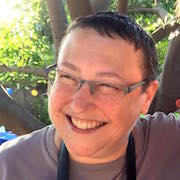 TRACY FULLERTON is Director of the joint USC Games Program, Associate Professor and Chair of the Interactive Media & Games Division of the USC School of Cinematic Arts, and Electronic Arts Endowed Chair of Interactive Entertainment.
Before joining the USC faculty, she founded and was president of the interactive television game developer, Spiderdance. Prior to that Fullerton was a producer and creative director at the New York design firm R/GA Interactive. At R/GA Interactive, she created games and interactive products for many clients, including Sony, Intel, Microsoft, AdAge, Ticketmaster, Compaq, and Warner Bros.
Fullerton's work has received numerous industry honors including Time Magazine's Best of the Web, best Family/Board Game from the Academy of Interactive Arts & Sciences,and the Hollywood Reporter's Women in Entertainment Power 100.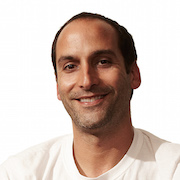 ELAN LEE is Founder of the Kickstarter record-breaking card game venture, Exploding Kittens.
Lee has served as Chief Design Officer for Xbox Entertainment Studios and founded Fourth Wall Studios, a transmedia production company where he worked as Chief Creative Officer. Before that, Lee was co-founder and Vice President of Design for 42 Entertainment, where he championed some of the most influential titles in transmedia: I Love Bees for Halo 2 and Year Zero for Nine Inch Nails.
Lee is a transmedia pioneer, heralded as the godfather of digital storytelling. He has won awards for Best Web Game of the Year, Best Advertising Campaign of the Year, Best Idea of the Year, the Indiecade Festival of Independent Games "Trailblazer" award, and an Emmy for Original Interactive Programming.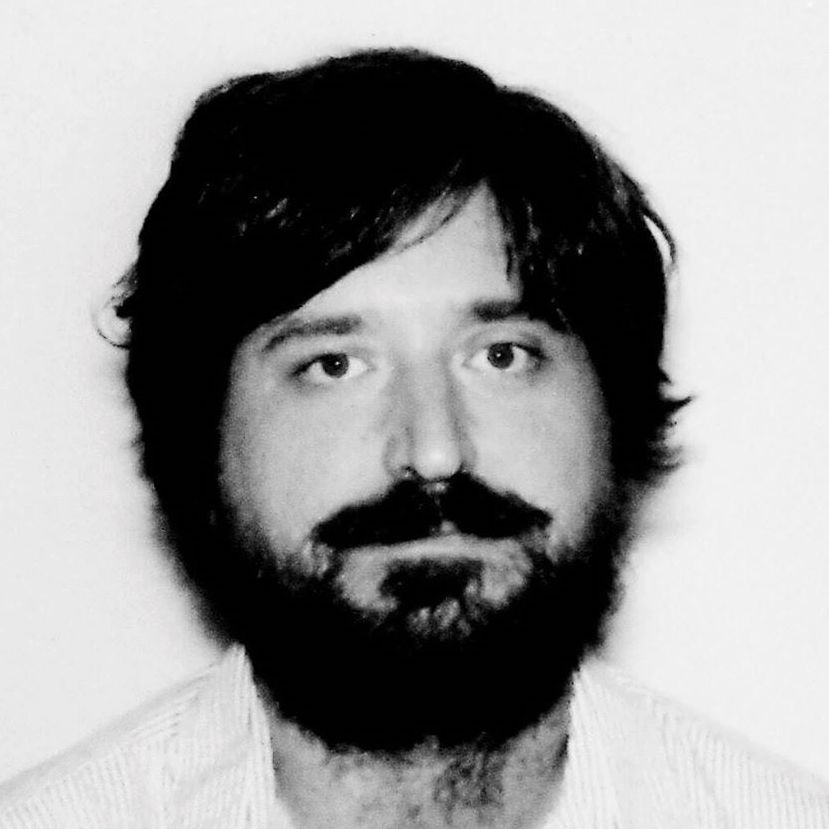 JEFF WATSON is an artist, designer, and Professor of Interactive Media and Games at the University of Southern California School of Cinematic Arts.
Watson specializes in transmedia storytelling, alternate reality games, data visualization, and DIY filmmaking. He has consulted and produced commissioned work for a variety of institutions and companies, including the Tiltfactor, BMW Mini, the 5D Institute, Boeing, and Intel.
Watson's pervasive game and doctoral research project, Reality Ends Here, won the Impact Award at the 2012 IndieCade Festival. Additionally, his theory-practice work has received coverage from Kill Screen, Wired, ARGNet, Fast Company (Co.Exist), G4TV, Engine29, Culture Hacker, and Henry Jenkins, among others. Watson's writing has appeared in various publications, including the International Journal of Learning and Media (MIT Press), the Journal of Transformative Works and Cultures, Confessions of an Aca/Fan, Jawbone.tv, and In Media Res.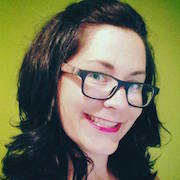 AMY ALLISON is a self-proclaimed video game industry evangelist. She is Vice President and Co-Owner of Fat Droid, a company specializing in multimedia and interactive campaigns for a wide variety of entertainment clients.
FatDroid has 30 collective years in video game advertising, broadcast promotion, and music video production. One of the company goals is to make ad agency services available and affordable to Indie Game Developers and Interactive Entertainment Start-ups.
She also works as Vice President on the Women in Games International (WIGI) executive board. With WIGI, Allison organizes events and panels for the public and to enhance the careers of industry professionals. She has also teamed up with the Girl Scouts of the Greater Los Angeles to create a badge for video game development.
Additionally, as "Angry Nirds", she is a partnership representative for her roller derby league, Angel City Derby Girls.